creating beautiful FLOWERS
Soft & romantic seasonal flowers in Spring & Summer give us some of the most romantic flowers packed with lots of scent & delicate display. Some of the flowers we often use in Spring & Summer include cherry blossom, David Austin garden roses, ranunculus, anemones, peonies, lilacs, tulips, delphiniums, cosmos, sweet peas, foxgloves & lots & lots of different types of foliages like Jasmine trails & eucalyptus. We believe by following the seasons as much as possible we are able to provide the best flowers in terms of look, scent & quality. Our ethos is to encourage our clients not only to LOVE flowers but also to embrace the Seasons.
Rich Vivid & Bright Flower's
For those looking for a pop of colour for their wedding day or special event there are lots of incredible flowers & foliages to choose from throughout the year. Spring offers exquisite colours from bluebells to rich velvety plum ranunculus. Summer bring's all the roses & incredible sweet pea's whilst Autumn offers the most amazing array of Dahlias. Winter is also a special time of year with so much texture's & natural scent from greenery & berries, teamed with lots of candles & your day is sure to be magical.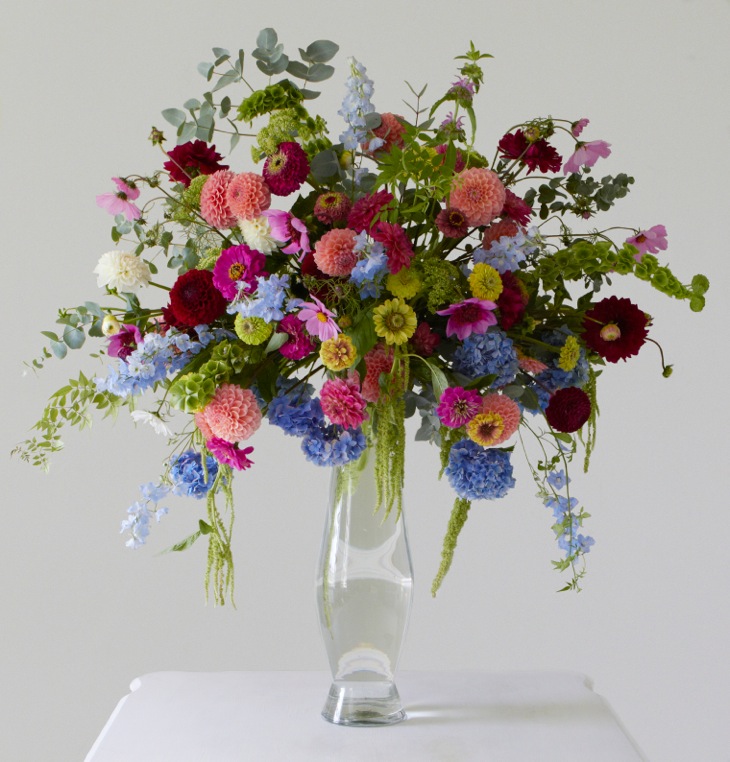 STYLING & BESPOKE SERVICE
As well as flower your day to perfection, we also offer a styling service & full prop hire for your event. With a range of stunning glassware & props to add something extrato your day.